Hand-Rolled Beeswax Candle Making Kit (Toadstool)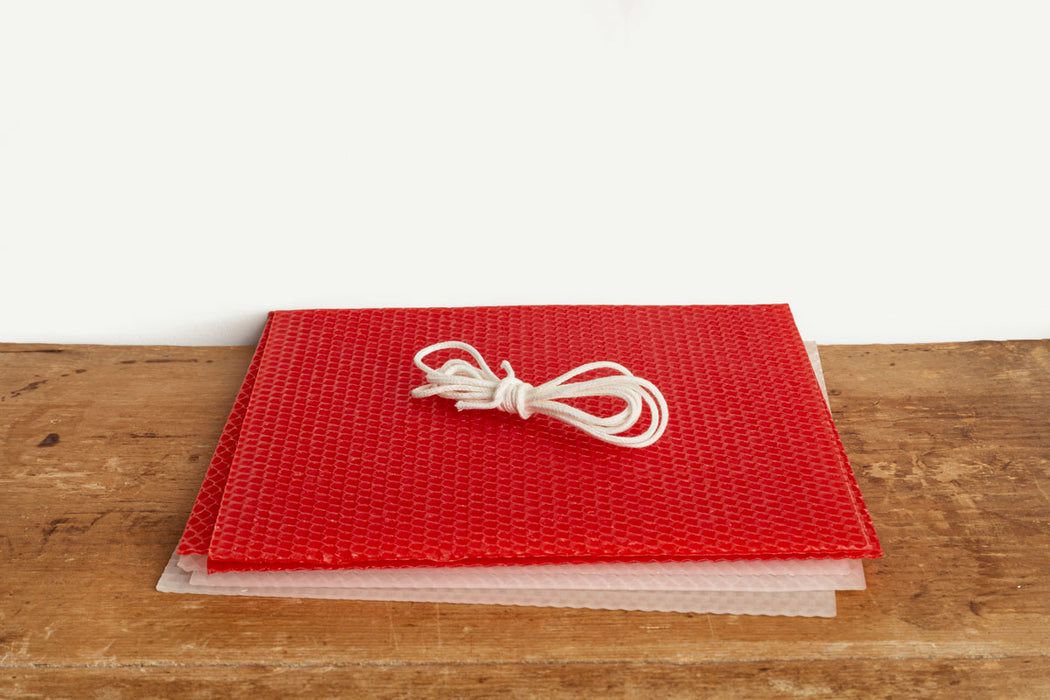 This materials kit contains all of the materials that you will need to make your own hand-rolled beeswax candles in a fly agaric mushroom-inspired color palette.

This kit includes:
- A total of six 8" x 8" honeycomb beeswax sheets to make six 8" long candles that are approximately 1" thick. Our beeswax sheets are 100% natural beeswax and made by a local family-owned company. You will receive three sheets of each of the following colors: red and white
- 60" of 100% cotton wick
- a instruction sheet, printed on 100% recycled paper

Check out our video that shows you how to make the candles!

difficulty level: easy
packaging: wrapped in kraft tissue paper and a cardboard sleeve, custom tag printed on FSC-certified paper made of 100% post consumer recycled content. All packaging is fully recyclable and biodegradable.

Add designs on your candles with our decorating beeswax sheets or modeling beeswax!