Wool Prefelt Sheet (Natural)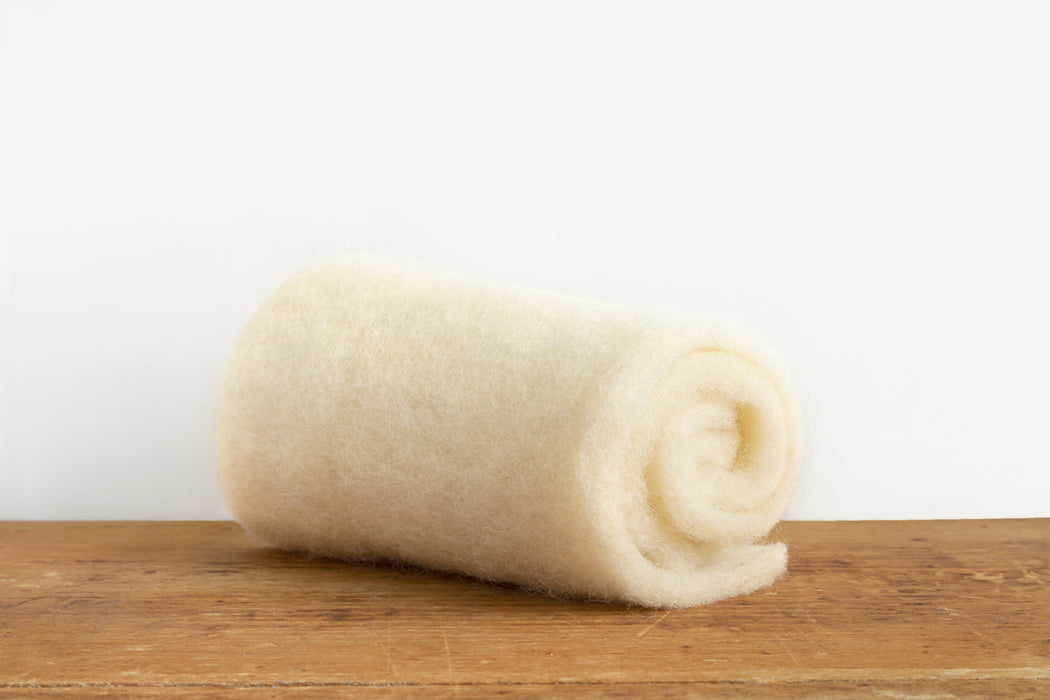 This wool prefelt is made of 100% wool made in the USA. Prefelt is preliminary felt, which means that it is not completely felted yet (unlike traditional felt sheets). This allows wool fibers to be attached easily. Prefelt is great as a backing for flat needle felted artwork.

color: natural (off-white)
size: 12" x 12"
material: 100% wool
packaging: packaging-free, wrapped in recyclable paper for shipping

Color variation may vary slightly from batch to batch.