Wool Batting (Natural)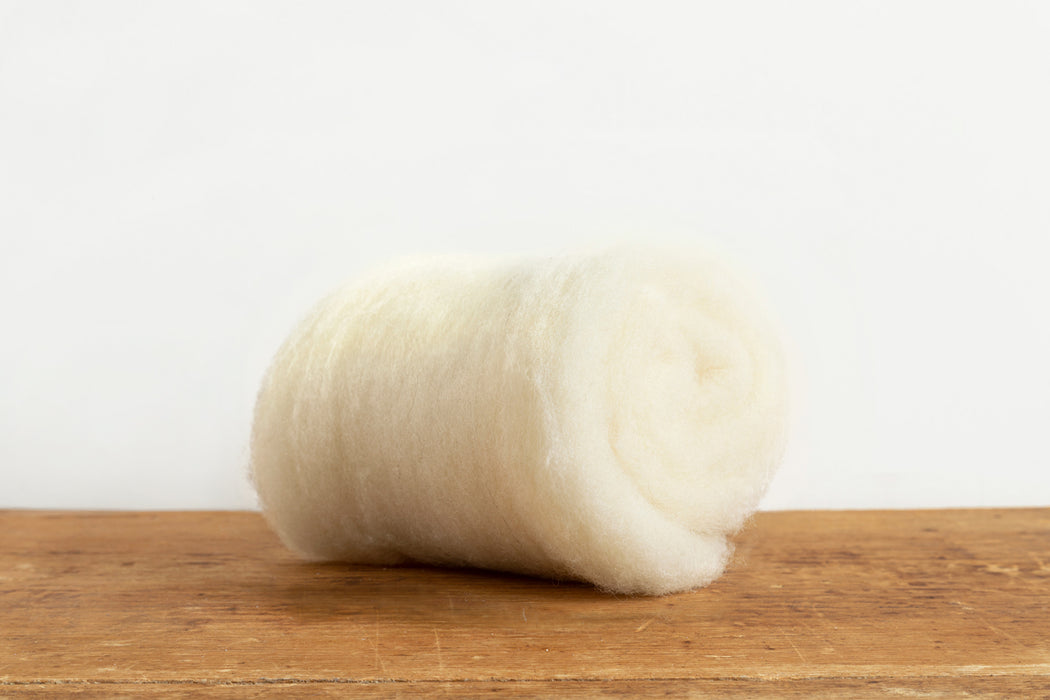 This wool batting is made of 100% wool made in the USA in it's entirety, and we're all about supporting small scale domestic production! This wool is fairly soft, uniform and is great used for general felting. Wool batting felts quickly, so we love using it for wet felting flat bases (such as bases for play mats or birthday crowns).

color: natural/off-white
size: 1oz
material: 100% wool
packaging: packaging-free, wrapped in recyclable paper for shipping

Color may vary slightly from batch to batch as this wool is small batch dyed by hand.