Waldorf Wood Crayon Holder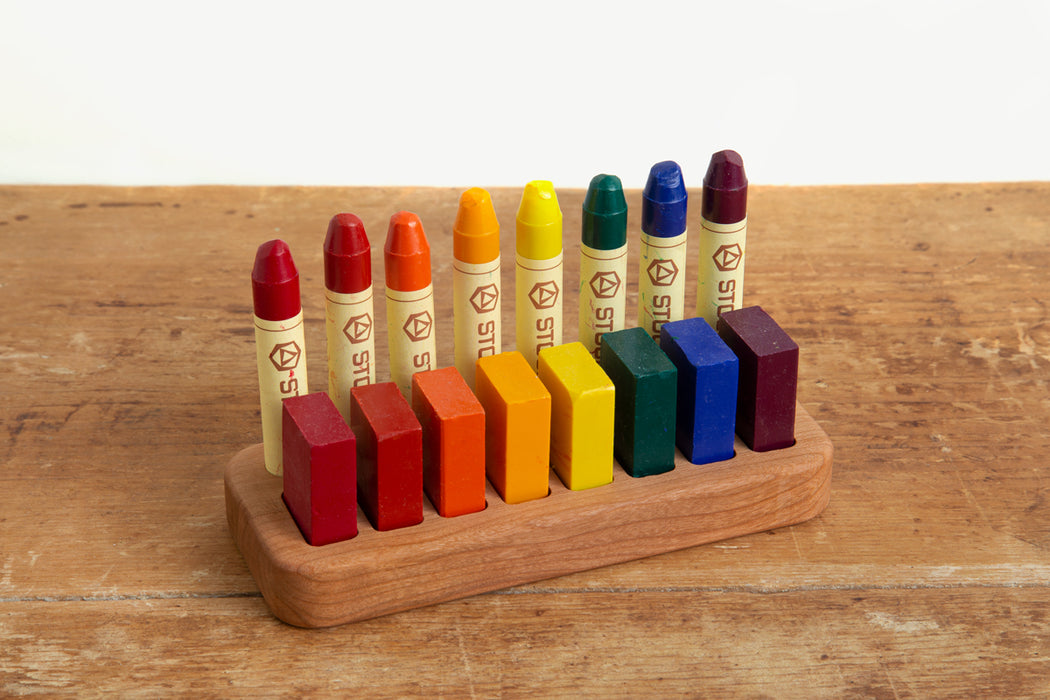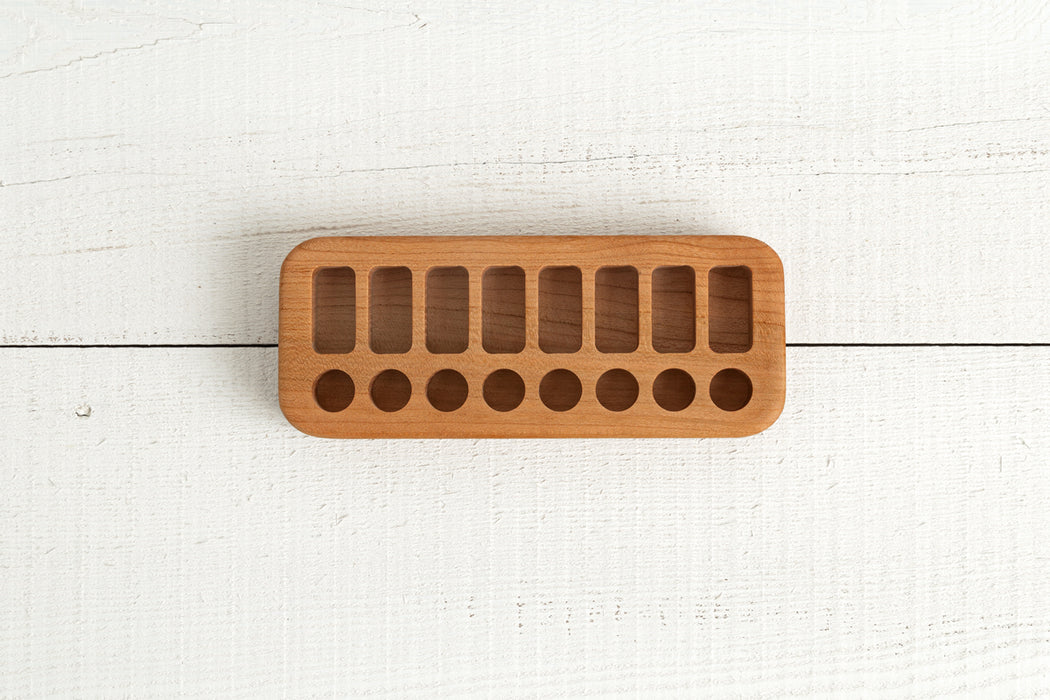 This wooden crayon holder will fit 8 Stockmar stick crayons and 8 block crayons. Handcrafted from sustainably harvested cherry or maple hardwood in Virginia.

includes: one holder, crayons sold separately
measurements: approximately 6" x 2.5"
material: cherry or maple hardwood
maker: Happy Place Nature
packaging: packaging-free, wrapped in recyclable paper for shipping

Wood is a natural material, therefore slight variations in shape, color and dimensions should be expected as well as variations due to the handmade nature of these items. Do not expose to water or cleaning solvents as they may cause damage to the wood.