Vintage Cutter Quilt Fabric Bundle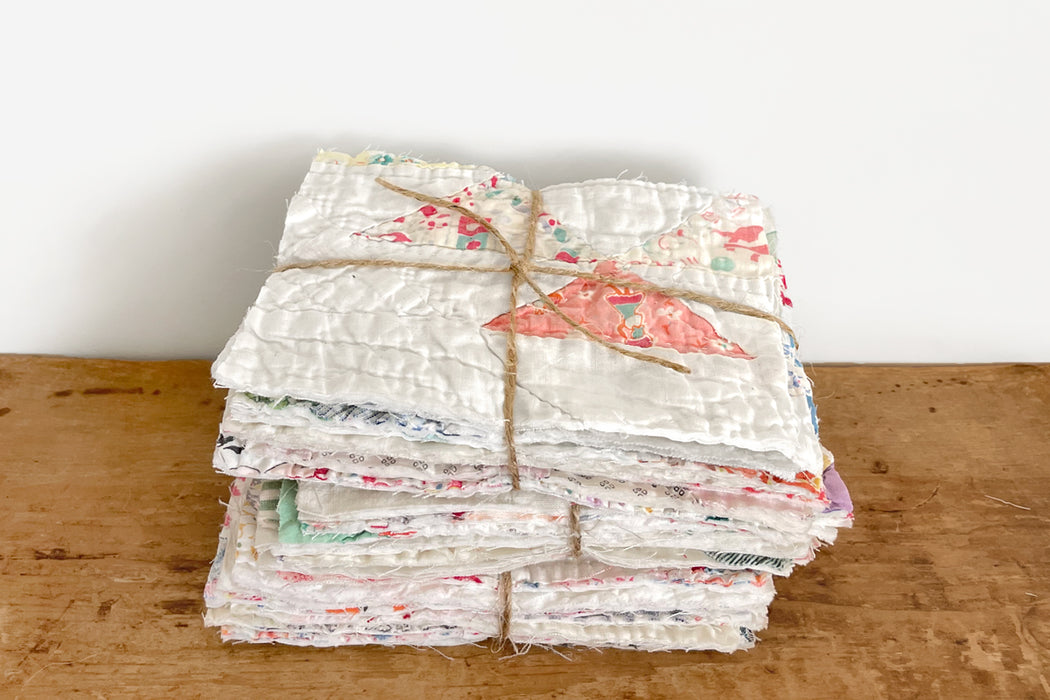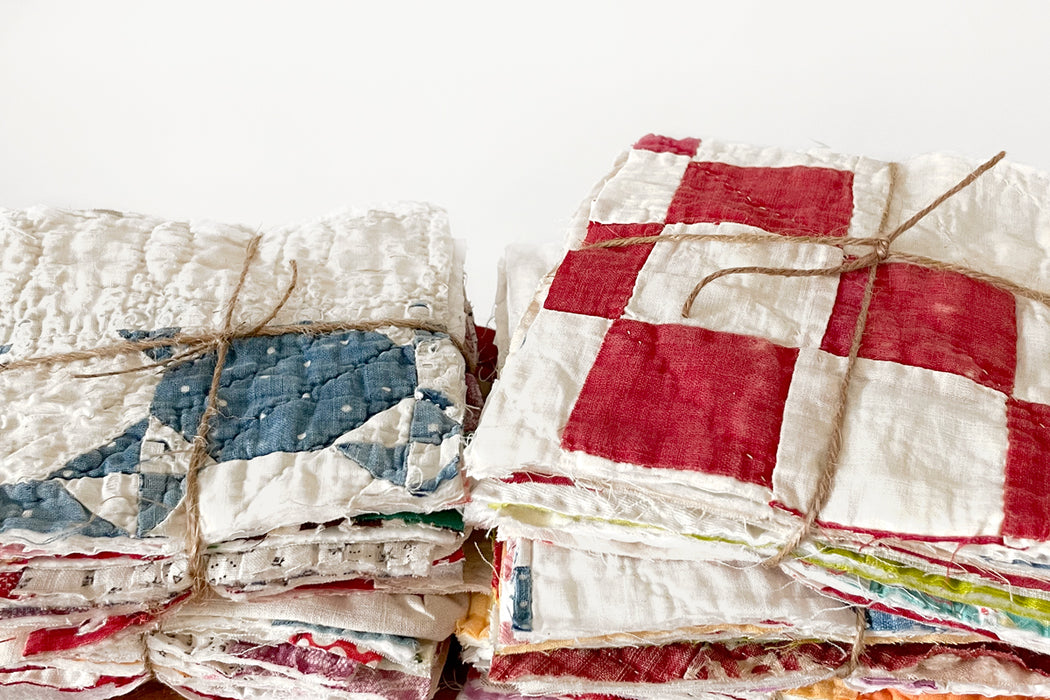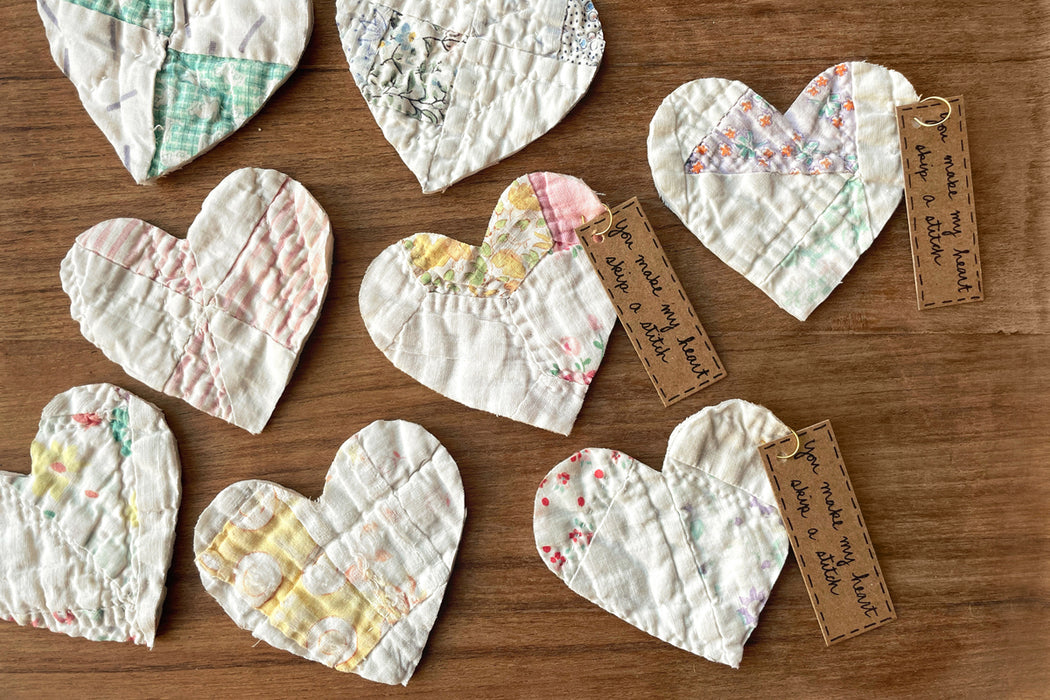 A bundle of ten unique textile pieces that have been cut from antique handmade quilts. Each batch is carefully curated for us using the best portions of cutter quilts. They are ideal for sewing projects, mending and other DIY projects. Each bundle contains an assortment of patterns and colors. See the last photo to see an example of the general aesthetic, colors and patterns from the current batch that may be included in your bundle. Each bundle is unique!

One bundle of 10 pieces.

dimensions: pieces are approximately 5-5.5" square
materials: various vintage textiles
packaging: tied with natural twine 

Variations in construction, thickness and fabrics should be expected due to the handmade nature of the original quilts. Our materials have been carefully chosen using the best portions of each quilt, however wear and tear due to age should be expected. These pieces have been cut by hand so there will be slight variation in actual dimensions.