Stockmar Beeswax Crayons - 8 Sticks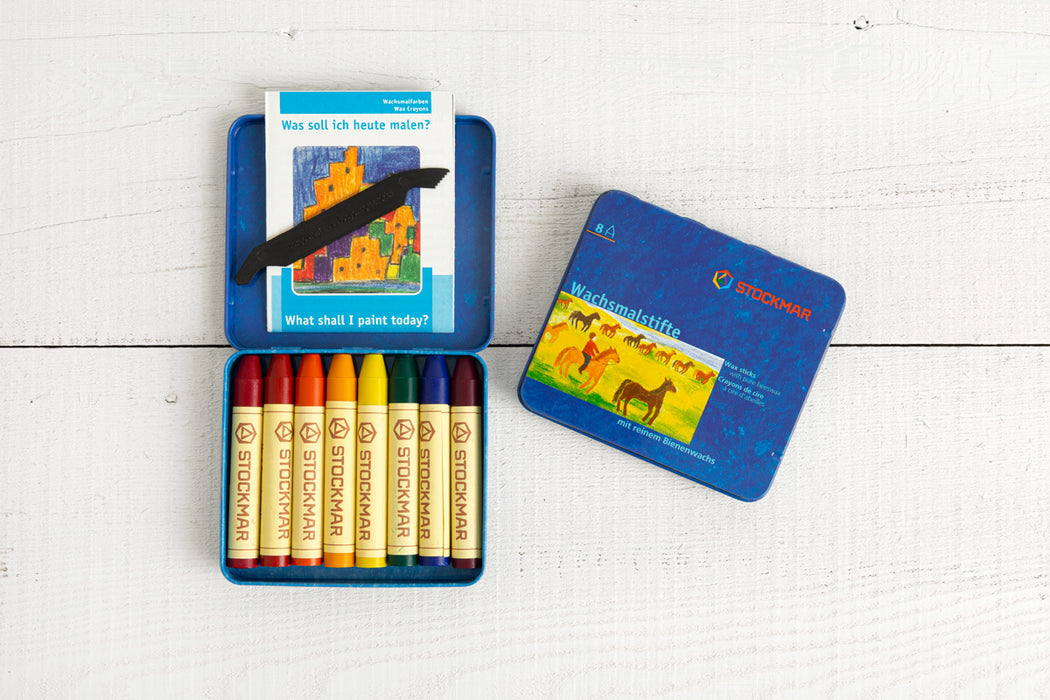 This set of Stockmar beeswax stick crayons comes in a tin storage case of 8 Waldorf colors, with a scraper to keep them clean. The size of these crayons make them sit well in a young child's hand. Safety-tested, non-toxic and can be easily cleaned off surfaces with a soft cloth and a bit of vegetable oil. Made in Germany by Stockmar. 
Please note that this product does contain an element of plastic (scraper).
colors:
Carmine Red, Vermilion, Orange , Golden Yellow, Lemon Yellow, Green, Ultramarine Blue, Purple
Set of 8 crayons in tin.
measurements:
crayons measure approximately 3.25" long
material:
beeswax
packaging:
inside a metal storage tin