Stockmar Watercolor Paint Set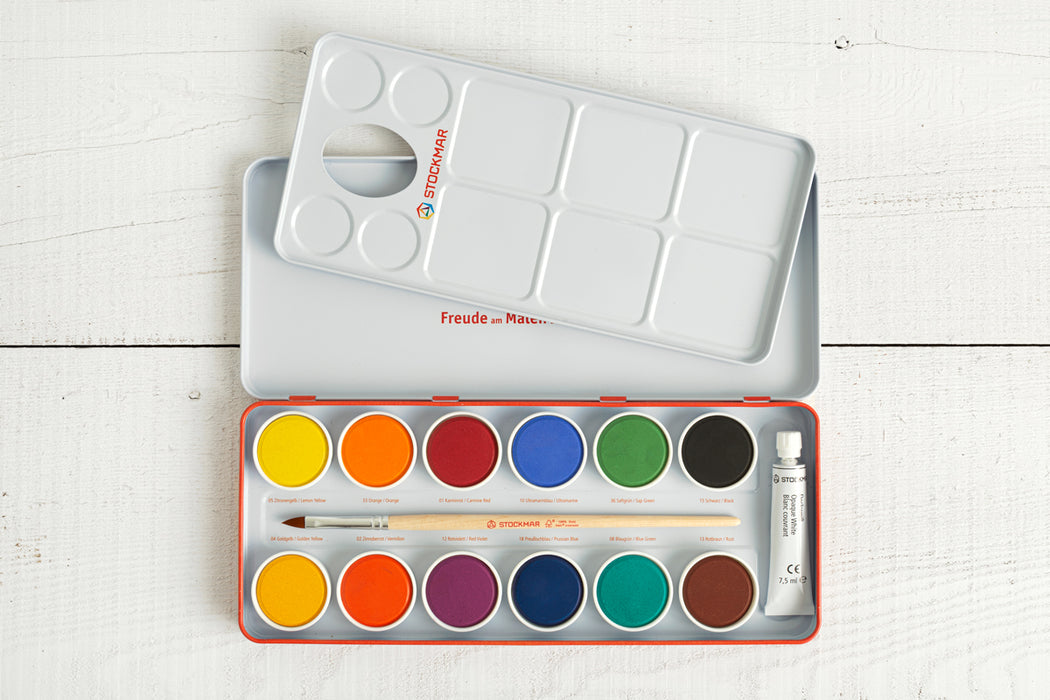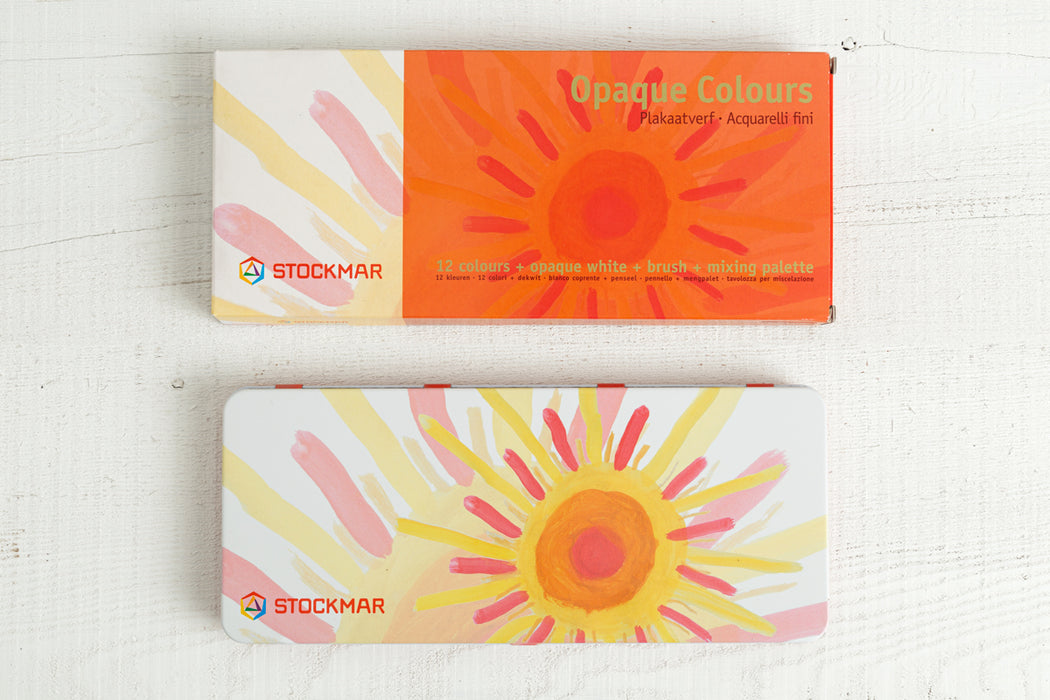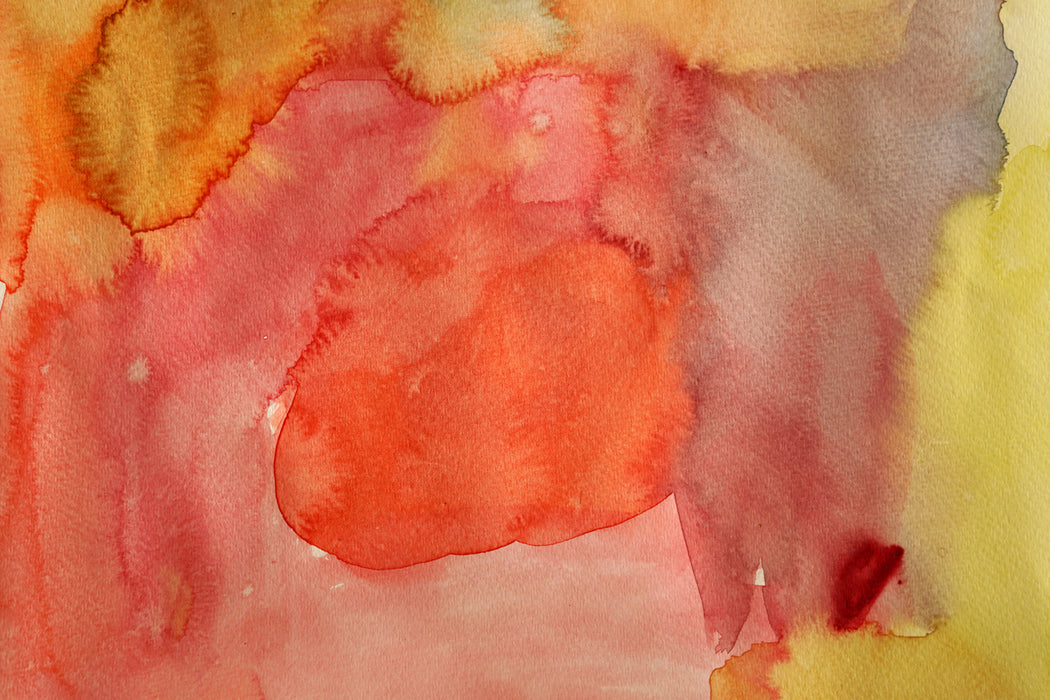 Stockmar's opaque watercolor set contains 12 highly pigmented, artist-quality colors. Each watercolor pot can easily be removed and replaced. The colors mix beautifully together and due to their high concentration of color, they are suitable for a wide range of painting techniques. The included tube of opaque white can be used to mix and soften colors. Includes small parts and not suitable for children under 3 years.
colors:
01 carmine red, 02 vermillion, 04 golden yellow, 05 lemon yellow, 08 blue green, 10 ultramarine, 12 red violet, 13 rust, 15 black, 18 prussian blue, 33 orange and 36 sap green.
includes: 
A tin containing 12 color pots, tube of opaque white, paintbrush and tin mixing palette
measurements:
Tin measures 9.5" x 4"
material:
tin case, watercolor paints
packaging: inside a cardboard paper sleeve