Brass Pencil Sharpener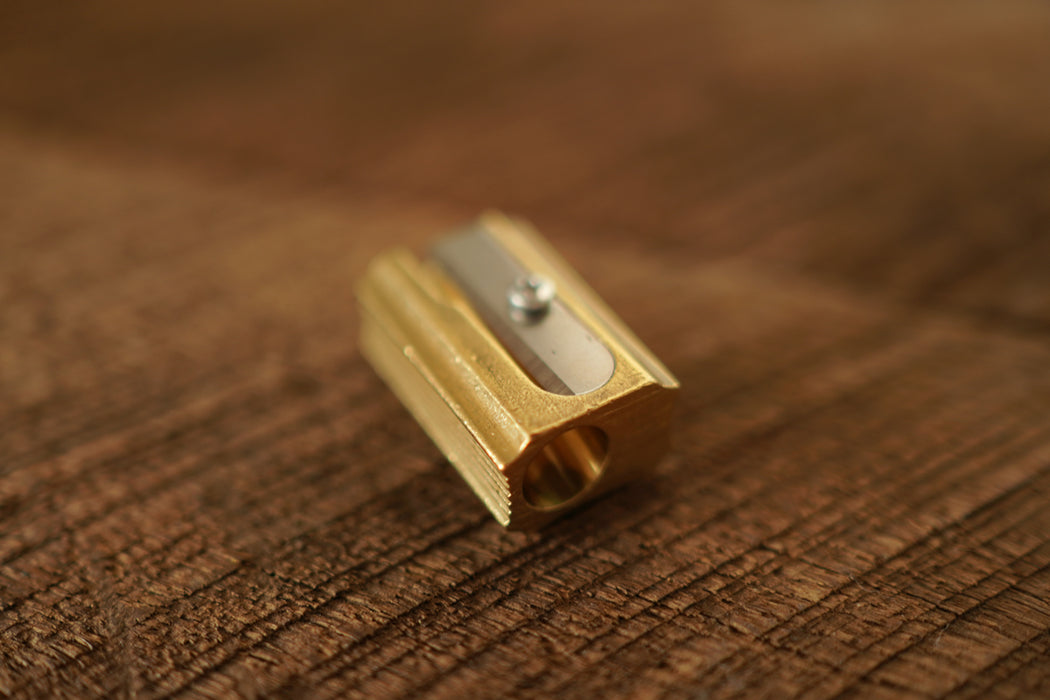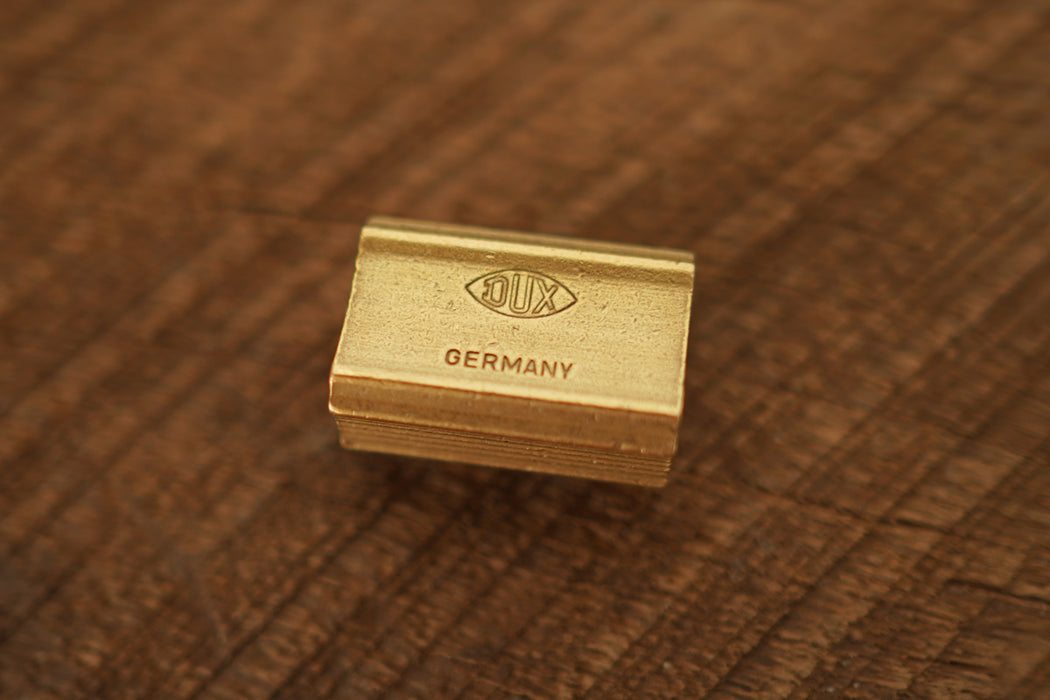 A high-quality brass sharpener that is easy to use and hold using the grooved indents along both sides. Our favorite sharpener for sharpening standard diameter pencils and colored pencils. Made of raw brass with a nice sharp blade. Made in Germany by Dux.
measurements:
1" long 0.5" tall
material:
natural brass
packaging: packaging-free, wrapped in recyclable paper for shipping

Please note that brass is a natural material and may darken and develop a patina with age.