Hand-Dipped Beeswax Number Candles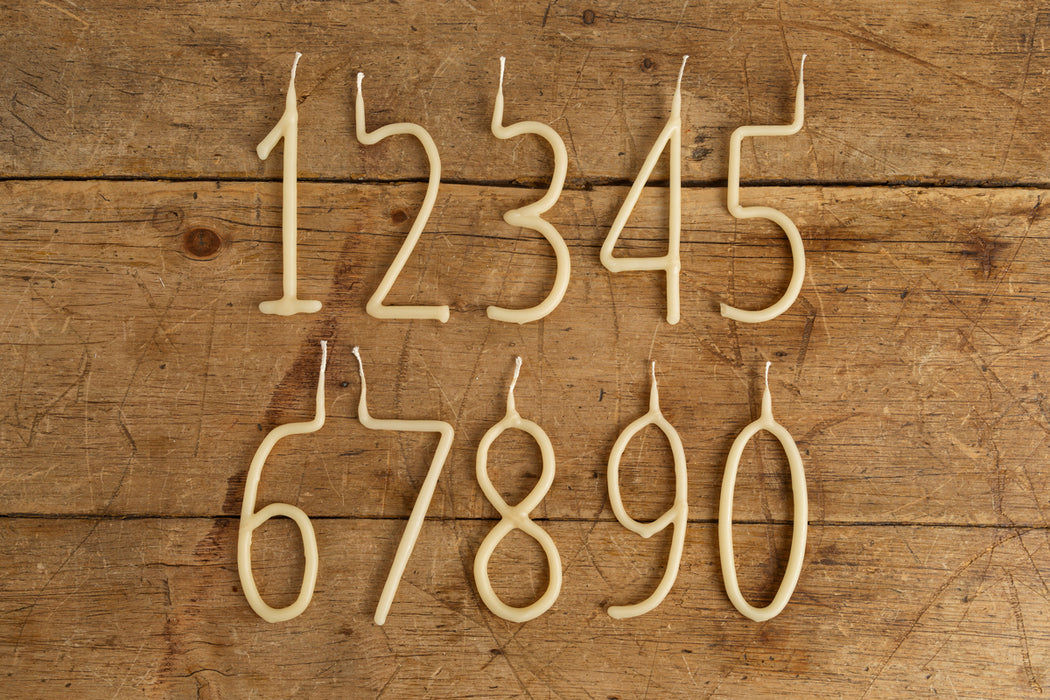 These hand-dipped number candles are made of 100% pure beeswax and cotton wick. Each candle is hand-dipped, hand-molded and hand-shaped without molds or mass productions. Handmade in Washington.
Sold individually

dimensions: approximately 4.5" tall
material: pure beeswax
packaging: inside a glassine paper bag with a paper label, 100% recyclable

The handmade nature of these candles means there will be slight imperfections. There is a folksy, whimsical feel to each one. These candles were not designed to be long burning candles and will burn wonkier than a taper due to the curves and angles in the candles.