Acorn Cap Candle Making Kit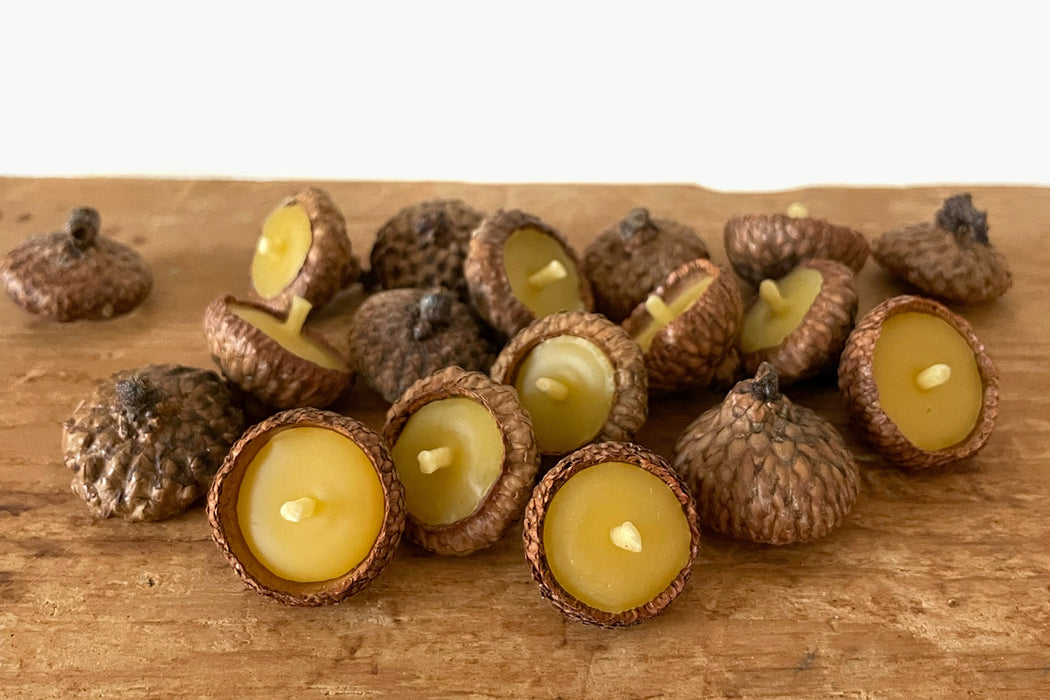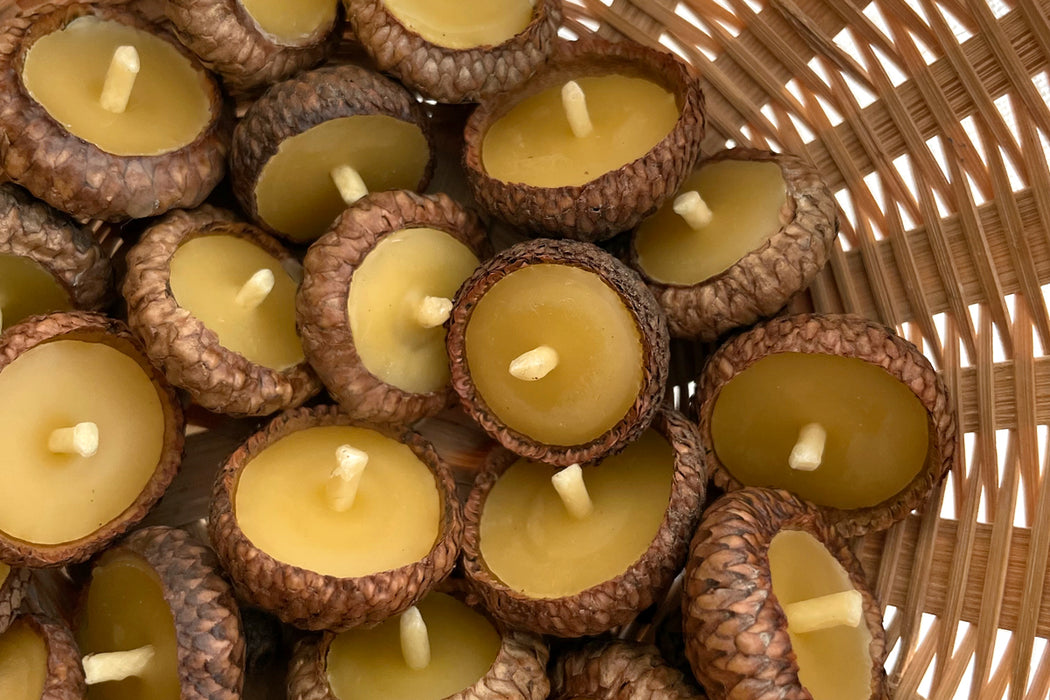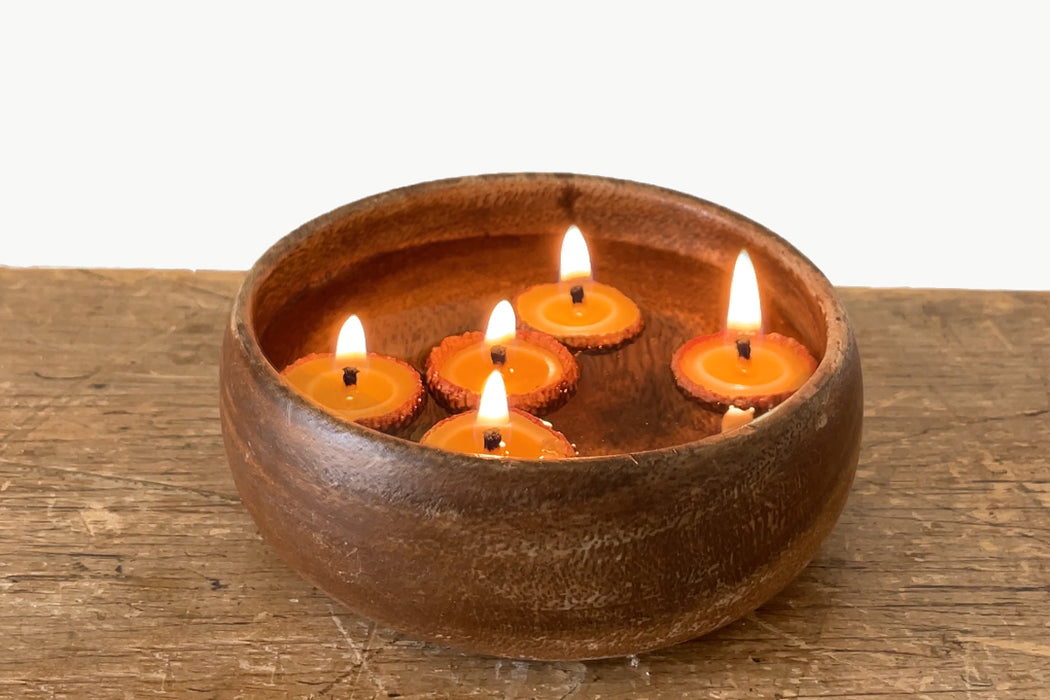 This materials kit contains all of the materials that you will need to make your own acorn cap candles.

You will need something to melt the wax in (such as a metal pitcher or a heat-safe bowl) and a larger pot to create a double boiler. We use these stainless steel pitchers to melt our wax.

This kit includes:
- twelve acorn cap tops (hand foraged responsibly in the USA)
- four beeswax blocks (premium, unprocessed 100% beeswax that's sustainably harvested by a small family-owned beekeeping business in Minnesota. These beeswax blocks are exclusively made for the shop)
- 12" of 100% cotton wick
- a instruction sheet, printed on 100% recycled paper

packaging: inside a kraft paper bag, 100% recyclable

Pure beeswax may develop a whiteish film called "bloom" due to the natural process of the oils in the beeswax rising to the outside surface. It does not affect the wax in any way and can easily be removed by buffing with a soft cloth or left as is if you are melting the blocks down.

Not intended for children- Adult supervision required.