Wool Felting Mat - Small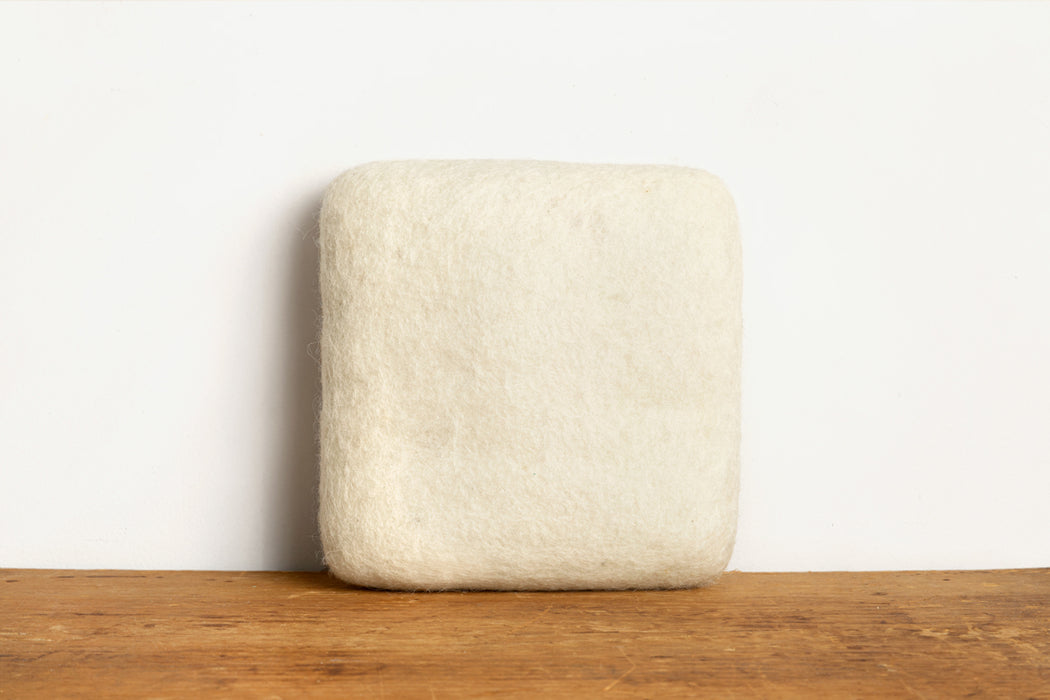 A beautifully sustainable needle felting mat made of 100% wool. This mat is sturdy and will last, unlike foam which breaks down quickly. The small size is great for small projects or for little hands to work with. At the end of your mat's life cycle it can be composted since it is made of 100% wool. Made in Nepal from New Zealand wool.

measurements: approximately 5.5" square x 1" thick
color: natural (off-white)
material: 100% wool
packaging: packaging-free, wrapped in recyclable paper for shipping

Wool is a natural material, therefore slight variations in shape, color and dimensions should be expected as well as variations due to the handmade nature of these items.