Glass Specimen Bottles With Cork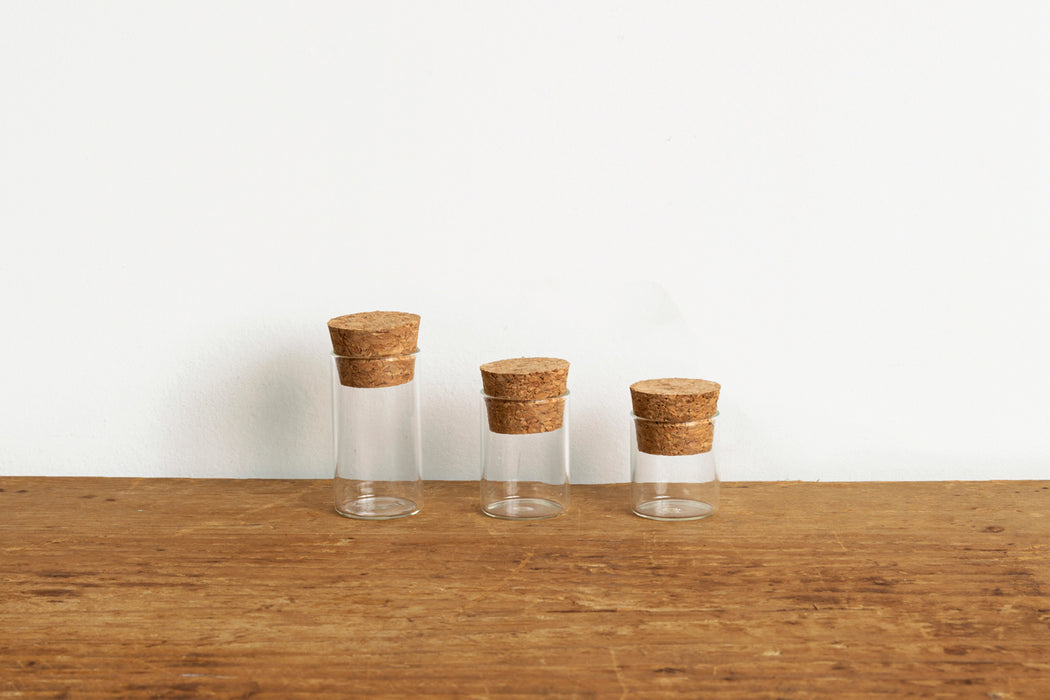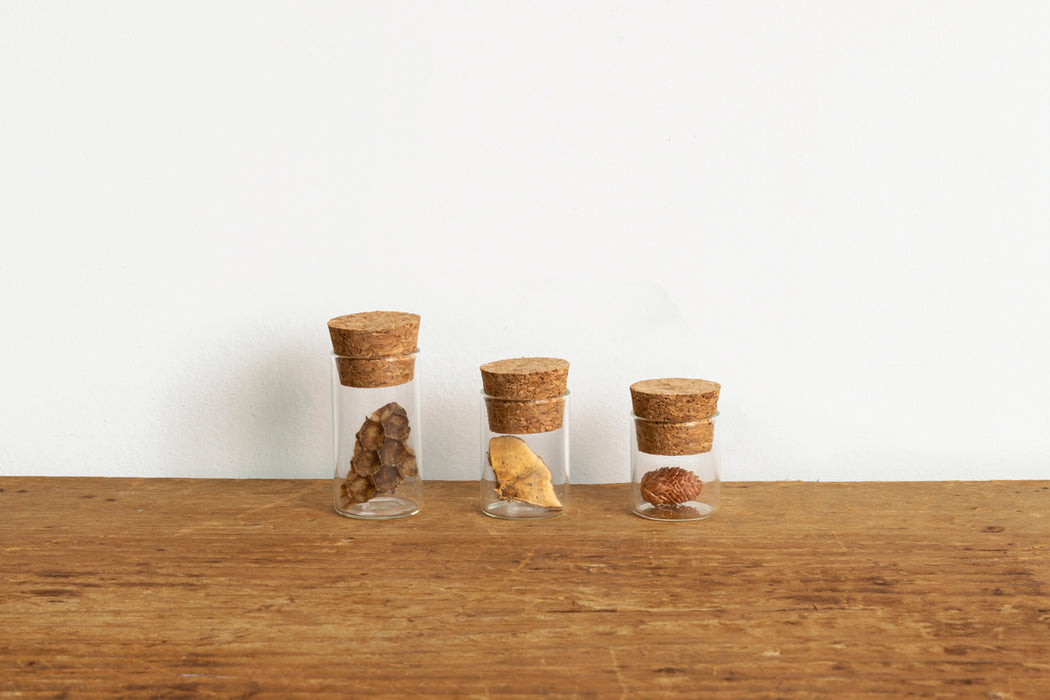 A set of 3 different sized small glass bottles with cork that can be used to display your dry nature specimens. Vials can stand alone on the flat glass bottom or upside down on the cork. Specimen bottles do not include the specimens shown.

Set of 3

measurements: X-Small (1" tall x 0.5" wide) / Small (1.25" tall x 0.5" wide) / Medium (1.5" tall x 0.5" wide)
maker: June & December
packaging: packaging-free, wrapped in recyclable paper for shipping

A note on collecting specimens:
Please collect responsibly and be conscious of your impact on the environment when doing so. Check your state regulations before collecting any specimens. Many states may require a permit to legally collect wildlife specimens. There are several legally restricted species that are protected by state and federal laws. It is also illegal to collect any endangered species in any state. Please do not kill living creatures to obtain specimens.